Formed over 25 years ago, the attorneys at Morisi & Oatway, P.C. are recognized for solid counsel, effective representation and an unflinching willingness to take litigation to trial when warranted. Our Boston business attorneys are just as talented at Boston business transactions as they are business litigation. With experience stretching over a cumulative 60 years, they can draw on each other for specific knowledge to enhance their handling of client legal matters.
Meet our attorneys:
Meet our staff:
Contact us today to learn more about how our business attorneys in Boston can put their experience to work for you.
---
Andrew C. Oatway, Managing Partner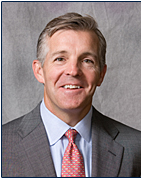 ATTORNEY ANDREW C. OATWAY is the President and managing attorney of Morisi & Oatway, P.C. Attorney Oatway's practice focuses on business, real estate, and probate litigation.
Attorney Oatway represents businesses and individuals negotiating and litigating commercial disputes, in court and in arbitrations, involving closely held corporations and partnerships, general employment, departing employee, noncompete and trade secrets, contract, construction, fraudulent conveyance, business torts, and Chapter 93A. Attorney Oatway represents developers, condominium associations, management companies, businesses, and individuals in negotiating and litigation real estate disputes, in court and in arbitrations, including specific performance and real estate contracts, joint ventures, easements and boundary disputes, adverse possession, zoning appeals, commercial leases, construction defects, and condominium-related matters.
Attorney Oatway is also admitted to practice law in the State of Connecticut and the Federal District Courts of Massachusetts and Connecticut. Attorney Oatway has been practicing law since 1992. A graduate of the University of Notre Dame in 1987, Attorney Oatway obtained his J.D. from Boston College Law School in 1992. Attorney Oatway was a member of the Boston College National Administrative Law Moot Court team.
Attorney Oatway was co-counsel for the plaintiffs in Urman v. South Boston Savings Bank, 424 Mass. 165 (1997), in which the SJC addressed the Chapter 93A liability of a commercial seller of real estate who failed to disclose material facts regarding hazardous waste on an adjacent parcel of real estate. Attorney Oatway was co-counsel for the plaintiffs in First Enterprises, Ltd. v. Cooper, 425 Mass. 344 (1997) in which the SJC addressed the scope of the trade or commerce requirement of c. 93A. Attorney Oatway was trial counsel for Valenti v. Lubin & Meyer, P.C., et al., a $6.25 million plaintiffs' verdict in a legal malpractice case brought in the United States District Court in Boston. The Valenti case was reported to be the largest legal malpractice verdict in Massachusetts and it was one of the top five verdicts in Massachusetts in 1998. In 2008, Attorney Oatway was trial counsel and obtained a $750,000 jury verdict on a counterclaim leading to an approximately $1,300,000 judgment in the Norfolk County Superior Court in Granite Telecommunications, LLC v. Patrick Nee, involving Granite's breach of its agreement to furnish equity in the start up business to one of its founding employees.
In 2008, 2009, 2010, 2011, 2012, 2013, 2014, 2015, 2016, 2017, 2018, and 2019 Attorney Oatway was named as a Massachusetts Superlawyer®, New England Superlawyer®, and Superlawyer® Corporate Counsel and in 2005 was named a Superlawyer® Rising Star. This honor, which is bestowed on less than five percent of all eligible attorneys, reflects a high degree of peer recognition and professional achievement for attorneys.
---
Catherine Lundregan Oatway, Partner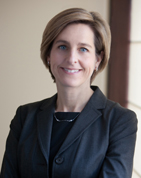 ATTORNEY Catherine Lundregan Oatway joined Morisi & Oatway in January 2013. Catherine's area of focus at Morisi & Oatway is Estate Planning, Probate and Trust Administration, and Probate Litigation. Catherine earned a certificate in Trust and Estate planning from the Foundation for Continuing Education in 2012 and is a member of Wealth Counsel. Catherine works closely with individuals, families, and businesses to create personal and comprehensive estate plans including drafting wills, trusts, Powers of Attorney, Healthcare Documents, and other instruments. Catherine helps clients prepare for the future by assisting them with a range of issues, including tax and business succession planning.
Catherine is also an experienced trial lawyer. Catherine served as a prosecutor in the Suffolk County and Norfolk County District Attorney's Offices. As a member of the Homicide Unit, Homicide Response Team and Gang unit, Catherine was responsible for investigating, managing and ultimately trying the most serious criminal cases. Catherine has tried more than fifty trials, including two first degree murder cases. Catherine continues to practice litigation at Morisi & Oatway, focusing on trust and probate disputes.
In January 2020, Catherine was appointed a Hearing Officer for the Board of Bar Overseers.
Catherine is a Corporator, Trustee and Director of Salem Five Bank in Salem, MA.
Catherine attended Northwestern University for her undergraduate education and graduated from Boston College Law School cum laude in 1993. Catherine lives in Hingham with her husband, Andy and four children.
Email: CSO@morisi.com
---
Caitlin E. Dorsey, Paralegal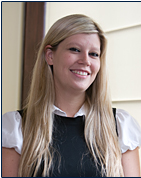 PARALEGAL CAITLIN E. DORSEY has been working as a legal assistant and paralegal at Morisi & Oatway since 2003.
Caitlin has extensive experience as a paralegal in all facets of civil litigation, including preparation of litigation documents, such as pleadings, discovery, and correspondence. Caitlin has assisted the litigation department with various aspects of trial preparation and has attended and supported our attorneys from beginning to end in several trials. Caitlin frequently interacts with all courts, registries and public agencies.
Caitlin received her BA in Political Science from Assumption College in 2003, with a double minor in Philosophy and Theology. She graduated cum laude as a Lyceum Scholar and was on the Dean's List.
Caitlin lives in Boston with her husband Michael.
---
The firm works with other Boston business law attorneys to provide specialized legal services to clients, as needed.
Contact our office today at 617-479-0400 to discuss your business needs with one of our experienced business law attorneys in Boston.
---
Contact our office today at 617-479-0400 to discuss your business needs with one of our experienced lawyers.